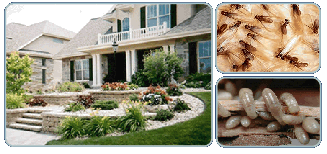 About R-Solution Termite and Construction:
Richard- " Lets build a better mousetrap." And so it began. Dave's construction experience and managing work crews is close to 10 years strong. From start to finish Dave " Touches "every single job. His attention to details qualifies him as a customer / client maniac!!- And I don't know too many of those.- The books aren't closed out on any job until it's done RIGHT.- That's the promise I have from Dave and BIGGEST REASON we are partners.

You see, we haven't actually built a better "mousetrap." Termite control and construction isn't exactly brain science so new and exclusive methods don't come along everyday, and when they do, they're available to the whole industry. We have committed to taking our industry standards seriously and to do it better than all the rest . We look forward to serving you soon. Whether it is on Escrow Transaction inspection or you just need to get those "Termites" under control.

David- Faith is just one reason why Richard and I are part of this corporation called: R-Solution Termite & Construction Inc. Richards beliefs as well as his professionalism allows him to be at the top of his game. Although the game might be with the same opponent, " Termites." Every inspection requires a different look. Our ability at R-Solution allows us to be 2nd to none when it comes to inspecting, repairing and or treatments. Richard has the faith and believes in himself to do it right every time and if there is any doubt , make it right not only for the transaction in question, but for all people involved. Satisfaction is our goal. Do it right the first time, every time and the goal will be met with every transaction.

With each Inspection there is also a relationship. In that relationship, we strive to build on trust and honor and quality and a job well done every time. Through that relationship, we are committed to doing the right thing.

Let our 30 years of experience go to work for you. You'll be happy you did.